Hey crew. I've got the key to this 22 Cadillac CT5-V Blackwing. We are going to take it for a drive but first let's check out how it looks on the inside and outside. The face of the Blackwing is all about functional ventilation for its 6.2-liter supercharged V8. So there's a black mesh grille, large corner inlets for those radiators.
Even the side vents are also functional. There's an extended front splitter here in carbon fiber as part of the Carbon Fiber 1 Pack. Tall daytime running lights on the side and full projector LED headlights. This color is called Shadow Metallic. It's delicious. It's like a sleet Blue Gray. Probably the one I would choose, would not choose those wheels though. These are the standard 19 inchers and there's too much chrome, this is old school Caddy. You can choose blacked out wheels or even better, bronze wheels. The brakes, calipers being painted in Bronze as an option. The brakes themselves are huge: 15.7" front rotors, 14.6 in the rear. They are Brembo irons, you can choose carbon ceramics. The tires: Michelin Pilot Sport 4 S, good rubber. 275 section front, 305 section rear. The profile, the size of the CT5-V is a wheelbase length in between the M3 and M5 so it's not quite as stately as the M5 but I like the cab rearward proportions. It just needs a better set of wheels, something to help complete that dark brooding aesthetic.
At the rear, a couple things stand out. We've got this extended carbon fiber rear spoiler with that Carbon Fiber 1 Pack. Artfully designed LED tail lights. A black gloss diffuser with quad blacked out exhaust ports. The rear end's probably not my favorite look but there is still muscle here. Yeah, just change out those wheels and I'm sold. Let's check out the interior. Opening up and looking inside. At the Jet Black perforated semi-aniline leather seating surfaces upgraded over the standard leather. With V badges on the seat backs, Red and White contrast stitching. Gloss carbon fiber on the doors with suede. This is all leather but this, that's hard plastic down there. AKG 15-speaker sound system as standard. Stepping inside. I can appreciate the carbon fiber backed sport buckets, that's an upgrade with the semi-aniline leather. This is my seating position at 6 feet tall. I have plenty of knee room. Foot pockets could be taller to slide my feet under.
Thigh support is good. My only real complaint. Yeah, it's headroom, my head is on the roof. It is a suede wrapped headliner, that's nice, but I want more head room at 6 feet tall. Giant drive shaft up here as well, so if you're sitting in the middle seat, you're probably gonna want to be around 5'7". Two air vents, one USB-C port means people are gonna be fighting over that and a DC socket. Armrest comes down, it's nicely padded with two cupholders. So yeah, the limitation is definitely headroom back here, not leg room. Let's see the front though. That's a well-built sound. Up front. We find a set of upgraded, power adjustable, well bolstered sport seats. With beautiful stitch details up high, pass-troughs for your racing harness. V badges on the headrests.
They're heated and ventilated chairs as standard with two position memory. Same gloss carbon and suede like the back seats. Window switches feel pretty good. Power folding door mirrors. Your trunk release button is here amidst some harder plastics. If you don't hit the button there or on the key fob, there's a handle release and a kick sensing function. 12 cubic feet of space is not bad for the segment and you can expand it with 60/40 split folding chairs. Storage on the right and under the floor. No spare tire. Got to kind of give the trunk lid the business when closing or it pops back up. Sliding in. Way easier to do than in the M3 Competition and M5 CS, I'll tell you what. Pretty neat animation when you close up that driver door on the 10" infotainment and 12" digital gauge cluster, both are standard. As is the head-up display. The diameter of the wheel I think is just right, the right size and the thickness of the wrapping is also perfect for my large size hands.
Red center marker, gloss carbon fiber. Would be nice to see a flat bottom wheel but that's all right. The infotainment is also super responsive with wireless Apple CarPlay and Android Auto. I don't like how these controllers look, just kind of tacked on there. Climate control settings are here, a lot of nice physical inputs. Wireless smartphone charging as standard. Beautiful carbon fiber on the center console, way better than gloss black. Leather wrapping for our 6-speed manual, you can choose a 10-speed auto but why would you? Cool shift pattern up top. Not much storage in the center console. Two USB ports and a DC socket there. Some carbon fiber on the passenger side and leather with stitching. The visibility is pretty good, there's sort of a narrow back glass and bigger C-pillar. Be thankful for the digital rear view mirror on this model. There's doming for the front two passengers so you can wear a helmet with plenty of headroom. This is a really nice cabin, especially considering most of this stuff apart from the upgraded seats, are standard.
But I'm ready to take it for a drive. All right, let's fire it up. Oh. It is a welcome noise. Not the dings from the car, I'm talking about the supercharged V8 in case that was unclear. We're going to be starting out in Sport drive mode and we set the mode here, just behind the manual gear lever. Now we have Sport, that's going to change up the digital gauge cluster, gives a bit more sporty of a theme. And performance traction management, which you control via this dial on the steering wheel. We're going to leave off for right now and so that's means traction control is fully on, just as we get warmed up with the car.
Move over and up to get to Reverse, that brings up a high resolution backup camera with lots of angles to choose from, no excuse for scraping wheels in the CT5-V Blackwing. I'm also going to, well, I've already activated the digital rear view mirror. Normal, digital. That's part of the parking package and it's a great feature, especially in an SUV.
In something like this, not super necessary but it does make sure that your visibility is ideal. So we'll back on out here, get off the gravel. But before we make much progress, how about a horn test? I promise we'll do a turning radius test at the bottom of this hill, horn test now. Totally fine, you know. Just, just an adequate horn. Get out of my way. Okay, I guess so. We'll also turn on RevMatch to start, we'll turn it off laver, later. And when the number is yellow, that means RevMatch is on. You don't need to do heel-toe downshifts to blip the throttle and smooth the transition between, between gears, the car will do it for you. Now let's get into this engine, shall we? 6.2 liter supercharged hand built V8. That makes 668 horsepower and 659 pound-feet of torque. It is only offered in rear drive, none of this all-wheel drive business. This is a rear drive sport sedan. You do have a choice of gear box however, we have the standard 6-speed manual from Tremec but you may choose a 10-speed automatic gearbox for an extra $3,000.
You should not do that because this manual gearbox is phenomenal. The throws are short, it notches neatly and communicatively between each gear. And you have the feature I've shown twice already: no lift shifting. Now I'm not going to have another straightaway for a while, so I won't get out of second gear most likely. But with no-lift shifting, you can keep your foot pinned to the throttle and as long as you're above, I think it's like 5500 RPM. You can keep your foot pinned, engage the clutch, move between gears. Not have to lift like you would in a standard manual gearbox. Not going to do it here because that's a lot of gravel on the road. There is a bunch of loose terrain on this road surface, so I'm going to keep it to sane levels of speed.
But that doesn't mean we can't sample what the Blackwing has to offer. Let's talk about the brakes next. Those Brembos: 6-piston front, 4-piston rear, they're irons. But honestly, for what we're doing today, that's all you're gonna need. If you do plan to track your Blackwing, which you probably should, it's worth it. You'll probably want to pay the $9,000 extra for the carbon ceramics, good lord. For the carbon ceramics. Having experienced those on track, I can tell you they're worth it. Not having the fade in braking performance is so essential for consistent performance, consistent lap times. But on a canyon road, doing fun stuff like this, these Brembo irons are more than up to the task.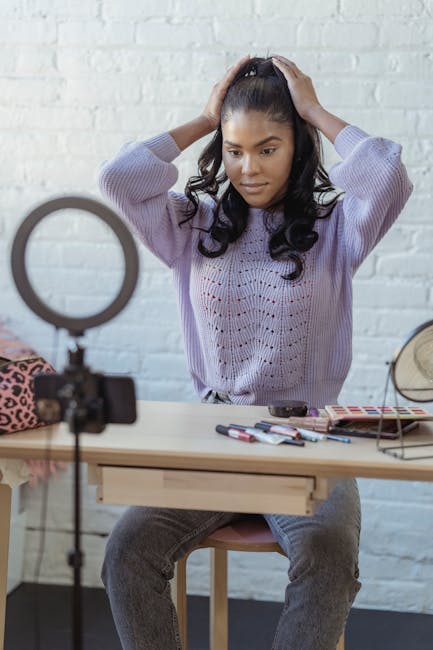 The steering feel in Sport has just a bit of additional resistance over the Tour setting and I like it. it's not overly boosted or sorry, overly weighted. Whereas Track drive mode does overly weight the steering. Now, no one behind, we're just going to do a turning radius test here. And. Clear that barely. And just narrowly clear that, it's not as good of a turning radius as the M5 CS I had recently which has a longer wheelbase, so that's somewhat of a knock in terms of daily use of the Blackwing.
Now we're going to move into V mode. Hit just the V button on the steering wheel. Brings up all the settings that I have configured here. Including pretty much everything in the most aggressive setting: suspension, engine, braking. Performance traction management is in Sport so we've got a bit of play while not going all-in on the Race modes, especially on this surface here. And the steering feel, I actually left in the lightest setting in Tour because I feel like there's a little more transparency from the tires with the steering as light as it can be. And the steering feel in this car is excellent. It's not like Porsche or Ferrari levels of communication and precision, but it is very good for a sports sedan. That sound. It's deep, but it has different inflections. So much character. And so much speed. Loose gravel. Okay. So much speed is accessible in the Blackwing. So you really have to string it out for peak power, but peak torque is there as long as you're in remotely the right gear.
But honestly, the power is the only thing being channeled to the rear wheels that makes this feel less than perfectly controllable at speed. Because those Magne, I did lift right there, I'm so used to it. Those magnetorheological dampers. The Magnetic Ride Control, whatever they market it, are phenomenal. They keep the car so composed. And the body. You can, it feels like the smaller wheelbase that it is relative to something like an M5. It's more urgent, the turn in is sharper.
These Michelin Power Sports get some credit for excellent grip. But this is one hell of a sports sedan, guys. And I'm gonna give us a chance up here to do a launch control, assuming no one's around. Which it does look like I'm clear here. I'm gonna move the performance traction management to Race 1. And by doing that, I unlock the ability to do launch control, and launch control in a manual car seems kind of tough, but the way they do it is by going into first gear, I just hold in the clutch.
Then I can pin the throttle. It's going to hold me at 3,000. Let go. Oh, still struggling, struggling so much to put the power down. It's so much power to just the rear wheels. You understand why the Blackwing has trouble getting off the line. You understand why the 0-60 time, despite all the power, isn't as impressive as something like the M5 CS: its 3.4 second sprint according to Cadillac.
Is still incredible, but it's not gonna set any records there. I still love the fact that you can do launch control with a manual car. I am gonna turn off RevMatch downshifts now, do that for myself. And just describe how much pleasure I have with all of the inputs at my disposal. You have the car's careful manipulation. Knowing it's rear drive, knowing I'm now in Race 1. Very limited traction control interceding for me. Excellent steering, ridiculously good active dampers. They respond every 1000, or a thousand times a second. A thousand times a second. You need to be on your best behavior in something like this. But if you are, if you know what you're doing, good lord can it reward you. What a car. Words are escaping me at this very moment. And in its place is just pure driving pleasure. Mercy me. Now, having moved out of V mode into Tour drive mode. This is where the Blackwing seals the deal for me as. And I, I realize the gravity of what I'm about to say given all the sedans I drive.
The best driving sedan I have ever experienced. Full-on pause right there. Because what it balances as a ridiculously thrilling drive in the corners we were just attacking. With now in Tour drive mode, letting the MagneRide dampers absorb all of the road harshness of a road under construction while delivering sublime ride quality. Plus a very well insulated cabin. Sport seats that held me in place perfectly well, in the corners we just showed and now have turned into just these comfy chairs.
Pulling all that together into one car is so impressive. And it gets better. Because, when you think about the competition. So just under $85,000 to start. That's with the 6-speed manual, that's with all the power, that's with the MagneRide dampers. 668 horsepower, 0-60 in 3.4 seconds. Fuel economy: I didn't mention, it's terrible. 15 combined MPG. Top speed: didn't mention. Over 200 miles per hour. What can you get for that kind of money? I mean, I was just in the M5 CS and I understand, it's a bigger sedan. I understand, I just left the lane right there. It's a bigger sedan but its mission statement is similar in terms of just giving you the purest expression of the 5 Series. This is the purest expression of a Cadillac sedan. That one, at just under $143,000 to start. 627 horsepower. 0-60 in a really quick, because of its all-wheel drive system, 2.8 seconds.
All-wheel drive and having the automatic. Top speed: 190 miles per hour. That's. I mean, it looks way more special than this car, let's just put that out there. It looks way more special, the fit and finish is better, it's got more space in the back. I get it, right? But it doesn't, it doesn't excite you in the same way the Blackwing does. Speaking of excitement, here's another thing you could do with your money. You could go get a Dodge Charger SRT Hellcat Redeye. That thing looks like it's flexing all the time.
It starts about the same price, just under $85,000, it makes 797 horsepower. 0-60 is 3.5 seconds. Because it's also doing the rear drive thing but it does have an automatic. The top speed is 203 miles per hour. Another just bonkers sedan, I mean we are living in the, the pinnacle right before the sunset, of American V8 muscle cars. But it's not nearly as good to live with as the Blackwing. So that, that's it for me. The Blackwing may not look as special on the outside. It may not have the fit and finish of the M5. It may not be quite as quick in a straight line. But it gives the driver so much more for a whole lot less. This one as tested, just under a $100,000, come on. Guys, I hope you've enjoyed this POV drive review as much as I've enjoyed making it.
If you did, please like, comment and share the video. Subscribe to the channel, hit that bell to get notified. And I'll see you next time. The best job in the world. Just the best. Captions by Nicosubs..