What's going on YouTube Cadillac is in the middle of a major product push and this all-new XT4 is one of the most important pieces It not only fills out their crossover lineup, but it also now serves as the entry point into the entire Cadillac brand this particular XT 4 is the sharply styled sport model finished in the beautiful $1,200 read horizon paint color and Of course we do an especially thank our friends at cuatro Cadillac for giving us access to it if you're in the market for any new Cadillac be sure to stop by their dealership or Visit them via their website, which we provided a link to in the video description.
So With that all said let's go ahead and see if Cadillac has a winner on their hands. So Like always starting out with the outside the XT4 is the first Cadillac to come with the latest evolution of their art and science design theme it is also the first Cadillac to roll out their so called Y trim structure which gives you both sport and luxury styling groups to choose from like I already mentioned this is the sport which gives you a black mesh grille as opposed to the silver accented mesh on the luxury and premium luxury Additionally the lower grille is finished in silver for the premium luxury only Now turning over to the headlights all models have Cadillacs signature vertical lights which are fully LED However, only the sport will come standard with the more advanced cornering lamps set up Moving to the side this is where things get weird for the xt4 not for the styling for the actual size of the vehicle this is a bit of a tweener between segments so you could really consider it either a big subcompact crossover or a small compact crossover Now the closest vehicle I could find to its size wise is the Lexus NX And for those of you wondering it's about eight inches shorter than the XT5 Heading around to the rear the design departs quite a bit from the Cadillac norm With taillights that go vertically down the slope back and then also curve inward as they terminate obviously they are fully led but the clear lenses you see are exclusive to the sport and Then down at the bottom every model will come with dual horizontal exhaust outlets now one other thing to mention while we're here is that the XT4 can match the xt5 so 3,500 pound tow rating when it's equipped with the trailering package So overall Cadillac has designed a very eye-catching and distinctive crossover Which is exactly what it needed to do to make a splash in the segment Now probably the most attention-grabbing part of the design are these really flashy wheels Every trim comes standard with smaller 18-inch alloys in various finishes But you can option on 20s like these five spoke diamond-cut alloys the premium luxury has its own 20 inch 9 spoke alloys But all three trim levels can add to 20 inch accessory wheels Moving on to the mirrors that the standard set up is heated and power adjustable Folding and driver side auto dimming to the top trims additionally blind spot monitoring is included standard on all but the base model Now on the topic of safety the XT 4 has plenty of active safety features though, you will have to pay extra for them The advanced safety systems are not available on the base model So you have to option them on to either the sport or the premium luxury On those trims, they're split between two different packages with the drivers awareness package adding low-speed emergency braking with pedestrian detection Lane Keeping Assist and auto high beam headlights Adaptive cruise control and full speed front and rear auto braking are included in the drivers assist package and as of this time Cadillacs autonomous driving super cruise system is not available Finally the last thing to check out is the fuel tank which is fifteen point nine gallons with front-wheel drive in sixteen point three gallons with all-wheel drive that makes the fuel ranges four hundred thirteen and 391 miles with front and all-wheel drive respectively Premium fuel is recommended but not required Well that pretty much covers the stylish exterior, so now let's go ahead and see if the cabin has as much pizzazz So unlike a lot of the German competition but you do get standard intelligent entry as well as a standard remote start system Now to get inside the vehicle there is no sensor probably my handle so you just press this little button All right, so checking out the cabin of the brand-new XT4 As you can see it combines a lot of the characteristics you see in our recent Cadillacs But with a little bit more of a sporty vibe This of course is the sport but there are a lot of different ways.
You can get the XT4 So on your luxury and your sport, you're going to start out with leatherette seating And then going up to the premium luxury is gonna get you leather However, the sport can option on real leather as well, which is what we have right here now as far as your color options the luxury is locked into light platinum only the sport gets jet black light wheat or the Sedona color when you go for the real leather and then on the premium luxury you have jet black light platinum or sedona choices The turning over here to your door trim, it is nicely appointed It's got a leather up material that goes through the entire armrest area as well as all the top part Additionally here on the sport. We have a carbon fiber trim piece as well Additionally, you will find two person memory seating on your premium luxury and sport models and then your front two windows are OneTouch auto up And down and the back ones just Auto down You have aluminum pedals on the Sport trim Returning to the seat here all models will come standard with an eight-way power adjusting seat However on the sport you can also get the additional Adjusting side bolsters which we have as well as four-way lumbar support and the massaging function that comes in the comfort and convenience package And then like I already mentioned this is real leather It feels really soft and supple and I absolutely love the look of it.
It's basically a white color, but then you also have the Contrasting piece right here. So it just really looks visually stunning It's like I was saying it does share quite a bit in terms of styling with other Cadillac models and The same goes for the materials So across your upper – you've got a soft touch plastic With some color contrast stitching through it and then dropping down to the middle portion You have more of that soft touch leatherette material with stitching Additionally, you've got some carbon fiber trim Another layer of leather up material and then dropping down to your lower area This is also covered in leather up for your need to touch against as well as this whole area here And everything does fit together very well also Now standard across all models is push-button start When you press it, you will see the eight-inch touch display fire up that is also standard across all trims Now coming over here to your gauges this is actually the basic setup So you've got two analog gauges and you've got a 4.2 inch multifunction display in the middle and then a little speed readout above it Now if you go for the technology package, you can actually replace this with an eighth inch reconfigurable gauge cluster But nonetheless this does have the standard affair of options like most GM vehicles.
So you've got your phone navigation Audio and all the standard affair of things Additionally, if you did go for that technology package you would also have a head-up display Now coming back to the steering wheel it does of course have electric power assisted steering And as you would expect all models do come with a leather wrap steering wheel As far as your buttons up here this is just your standard affair of cruise control voice and phone commands And we do also have the heated steering wheel that comes in a cold weather package Additionally, you will find rain sensing wipers on all but the base luxury model Now as far as the wheel itself on this model is manual a tilt and telescoping However, if you go for that out for mention technology package, it would be replaced with power adjustment So moving on to interior storage the Cadillac XT4 actually does very well for a vehicle of this size Starting out over here at your center console. Let me open it up now Remove this little tray you will see that it is exceptionally deep This is definitely sick much much larger than I expect to see and rival vehicles And you have a nice felt lining throughout the whole thing as well Additionally, you've got a 12-volt outlet And You can use this pad right here for wireless phone charging So you just can drop this right different like that.
You have access to your phone Right up here. You've got your two cupholders and you can slide this back to reveal a second tray also very deep and nicely felt lined and that houses a regular USB a USB type-c and a second 12-volt outlet And finally you've got a nice storage cubby here on both sides of the tunnel which is a good place to stick extra stuff Now Cadillac has been able to give us this much storage probably because they've switched to this electronic shifter The operation of this is pretty similar to the xt5, but it's a little bit revised now for drive All you have to do is just press it on the side and pull straight back And you can bump back once more to put it in manual mode where you can shift the of the paddle shifters To go on reverse you just do the opposite procedure And when you do you will find a standard backup camera across the board It does come with active trajectory as well.
Now if you have the technology package, which this model does not we would have a 360-degree camera system instead And then for park you just gotta press repeat The electronic parking brake is actually located over here As far as the other buttons back here behind the shifter We do have the mode this is going through our drive modes on this model. We've got touring all-wheel drive in sport modes And then this button here defeats our auto start/stop system, which is something that Recent Cadillacs have been adding back since the previous models used to not be able to defeat the auto start/stop system Now we do have a controller here with some shortcut buttons and then right up here we've got your volume knob for your audio system So every trim of the xt4 does come standard with a 7 speaker sound system However, if you go for the navigation system, which is $1500, you also have the 13 speaker Bose premium sound system thrown in But we have the standard sound system.
So let's go ahead and take a sample of that Overall sound quality is not too bad for a basic system Alright so the next thing up the dash here is our climate control system So every version of the XT4 does come standard with a dual zone automatic climate control system You just control with these this row of beautiful aluminum switches You just click up to adjust the temperature. It does a pair it there as well as on the screen above it And all your controls are conveniently located right here in one spot Additionally, you've got your three-stage heated seats and three-stage ventilated seats Now the heated seats they come in the cold weather package and that is an option across all the trims However, the ventilated seats they come in the comfort and convenience package And that's only an option on the top two trims But anyways now that brings us up here to our Cadillac cue system, so let's go ahead and take a quick look Now this is the home screen where you can swipe over to your applications or you can click on different things to expand them So I can click into this and I go into my audio now I'm currently Connected through a Bluetooth audio so I can play and pause from here and I've also got my other sources located over here that I can switch between Additionally, you do have all your radio presets across the top and you could swipe between them if you have more than one set Now one of the nice things about this system is that you've got shortcut buttons that are always present across the bottom So we can quickly go into phone.
For example, you've got your standard stuff like your keypad. We've also got your contacts Which sync over from your smart phone automatically More important than that though is your apple carplay and android auto these are standard across the board on all trims and It does allow you to have navigation functions, even though most trims of the Silverado do not have integrated navigation That more or less covers the main features of the Chevy infotainment system but of course we do have a more detailed tech help video available for those of you who want to learn more a link to That is provided in the video description Now moving on up all models do have an auto-dimming mirror with your home link universal remotes However, if we have the enhanced visibility package, this would be subbed out for a GM's rear vision camera so that would just basically as you've seen in other vehicles like the XT5 I just replaces this with an unobscured view bed via a camera Now one of the features our model is missing here is the $1500 panoramic moonroof It is an option across all the trims and there is no standard size option available So overall, I think the xt4's cabin does a really good job of completing the mission that it sets out to accomplish This is kind of a really fun and youthful cabin It definitely has more space than you'd expect from a vehicle of this size on the outside And it definitely gives you all the options that you want in a luxury vehicle But anyways now go ahead and hand it off to Mason who will finish up the rest of the cab Sohaving around to the rear seat of the all-new xt 4 you're going to find a really large amount of space for its class You'll find thirty nine and a half inches of rear legroom and thirty eight inches of rear headroom Which does place it above even the compact offerings like the Acura RDX and Lexus NX Now turning over here to the door trim.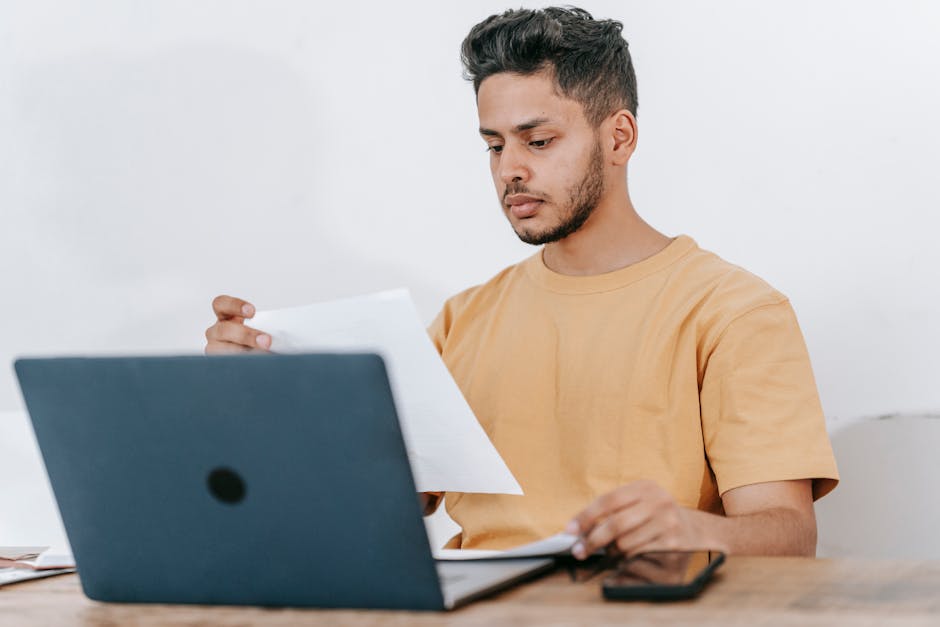 It is really nicely appointed So you do have a leather wrapped armrest with a red stitching detail going through there As well as some more carbon fiber trim and a nice padded plastic above here with stitching now, of course your window is power back here and You do also have some door storage Now the seat itself is that beautiful wide design even perforated here in the rear and the seat itself is very comfortable Now even though this is Cadillacs smallest crossover they didn't skimp on the features so all models will come standard with these rear air vents and You will also find two state heated rear seats with the cold weather package Now in addition to that you will also find a USB port as well as a USB type-c It's also a nice armrest does fold down and it has some cup holders together Now the top you will notice that we are missing the moonroof which I would suggest getting because it does feel a little bit more cramped back here and You will also have an assist grip as well some LED lighting And as far as where space is concerned like I said, this is really bigger than its class so you do have Probably I don't know about five to six inches of rear leg room behind your seating position and my feet can easily slide it under the seat and scooting over Even with the seat scooted all the way back My knees still are pretty comfortable and my feet can still slide up under the seat so this is a very big offering for its class, but Overall I'm extremely impressed by the XT4's seat.
This is a really nice place to spend time Like I said, this is a really large offering and there's also plenty of luxury features Now, of course the rear seats can't fold all you have to do is grab this little handle and they will fold it 60/40 split Now coming around to the tailgate you will notice that it is power on the premium luxury and sport trims Or if you have the convenience package, it is also hands-free. So just wave your front of the bumper to open Now once inside the trunk of the all-new xt 4 you're gonna once again find a larger amount of space than what you would expect You'll find 23 cubic feet behind the second row seats And if you fold them it will give you 49 cubic feet Now behind the second row seats that does actually make it larger than the Lexus annex, which is technically a class above Now Cadillac does finish it really nicely back here.
So we do have a nice carpeted floor as well as a spare tire and you do also have some LED lighting as well as a nice cargo cover and On this side. You do also have a 12-volt outlet Now the passenger seat is that beautiful design as well and you will also notice that it has the six-way power adjustment across all of the trucks Now in front of the passenger this is a luxury vehicle after all so you do have really nice materials You have the stitch plat pad of plastic and for the passenger and like I said, it is stitched really nicely Now down below that the glove box is really good-sized and it is a really nice felt lining Up top you have a Sun Visor with gently fading in LED lights as well as a mirror and it does also detach and extend What anyway guys that sums up all the rear areas the all-new xt 4 so now let's go ahead and take it out on the Road and see how it performs out there Okay, so let's talk about the powertrain There is only one option for the XT4.
It's very similar to the competition you've got a 2-liter turbocharged four-cylinder and that makes 237 horsepower and 258 pound-feet of torque That engine is paired exclusively to a 9 speed automatic transmission and all models start out with standard front-wheel drive However, you do have optional all-wheel drive system Finally for your fuel economy. You're looking at 24 City 30 highway 26 combined with front-wheel drive and With all-wheel drive. It's gonna drop those numbers by two each so 22 city 29 highway 24 combined But anyways now, let's go ahead and take it for a quick test drive So first taking off in the all new Xt4 up say it has a really good pep off the line from the turbo for I'm not feeling any type of Significant lag or anything like that It actually has quite a bit of power to push you back in your seat Yeah, it feels like a spotty in torque And it is a small vehicle.
So this engine in a smaller body is definitely going to make it perform pretty well Also, it's pretty good Handling there. It definitely has a balanced chassis feels a reasonably tight especially here on the sport model Now going across this rough road here we'll talk about the ride quality It's a little bit on the firmer side as I was expecting like I said, this is the sport model Additionally, we are riding on the optional 20-inch wheels which are very good for a Vehicle of this in this class to have a wheel like that so just Be aware that if you do choose this model and pair it with the really big and really big good-looking wheels That you are going to be sacrificing a little bit in terms of ride quality It's certainly not horrendous or you know, I mean just riding along it still is very quiet I don't think the wheels don't have anything to do with As far as like the road noise making into the cabin, but you can't feel a little bit more of the bumps However on the alternative side if you're looking for a sporty crossover Then this is probably a very good option for you a lot in this class are not Not very athletic and this car definitely has a little bit of an athletic vibe to it, especially as it would that's right Sound of the car it definitely sounds like a turbo 4 but I kind of like that.
I can hear the turbo whistle Nice, enjoy hearing that that's kind of fun. It sounds kind of German in that respect being able to hear the turbo spool up Yeah, that definitely is one of my favorite parts about the car You know, like I said, it's pretty peppy and then you can also hear it Which definitely a lot in the class do not really give you that option for? I'll go ahead and do check out the auto start/stop system here. So the auto start/stop just stopped All right. So we've now Powered off here and we'll see how quickly we can restart Yeah restart very quickly I see you pretty smooth as well. Yeah Another thing to mention is your 9 speed automatic transmission During our drive here, it has behaved very smoothly Not noticing any type of hardships or anything like that It just seems like a good Honest transmission that you'll forget about I mean that's that's really what you're looking for in this class something that's going to be unobtrusive And go about its business and I think this transmission definitely has done that The last thing I'll do here is Toggle into our spark mode and see what exactly that changes We do have paddle shifters as well.
And when I go into sport mode, it automatically engages into the all-wheel-drive system because normally From wheel drive stays engaged and less needed for fuel economy sink Yeah, I think it definitely feels a little peppier off the line I think it's letting and maybe a little bit more noise and the staring has waited up here to be a little bit happier But overall, I Really like the driving dynamics of this car It definitely has that touch of Sport and athleticism that I like to see and I cross over makes it a little bit more exciting than just You know your typical bland old, you know, boring type of crossover.
So you've got you do have a good dose of sport to go with the family characteristics of the crossover All righty, and as far as the pricing goes for the 2019 xt4 you are going to find pretty competitive pricing So the very base model, which is the luxury Starts at thirty four thousand seven hundred and ninety five dollars Then you can move up to this model Which is this sport and that is thirty nine thousand two hundred ninety five dollars, or you can also option for the premium luxury They're the exact same price.
So you basically pick what package you want And then if you want to add all-wheel-drive to any of those trims It is an additional twenty five hundred dollars from their Cadillac does make you option on quite a few packages to get it fully loaded up and This one has quite a few of those checked off. So we have the comfort and convenience package for two thousand four hundred fifty dollars We also have this beautiful red paint, which is a $1,200 option And we also have the 20 inch wheels, which are $1,100. Now in addition to that we have the cold weather package for 850 as well as the driver awareness package for $770 and then we have a $995 destination charge which brings in this one's total to forty nine thousand one hundred and eighty five dollars and It is worth mentioning that this car does have quite a few packages beyond that Obviously you can tell that we're missing the panoramic moonroof So this car can actually top out there's a bit there's at least five to six thousand dollars of options that you can add and get close to sixty thousand dollar mark so you can Really load this up with all the technology and stuff from James upper class vehicles onto this smaller package Well guys we've enjoyed watching this in-depth look at the 2019 Cadillac XTS sport Please hit those like and subscribe buttons if you haven't already and we'll catch you Next time is a sample more of the latest automotive delicacies!