This is the BMW 1 Series with codename F20 for
the 5-door version and F21 for the 3-door version. The successor is already waiting backstage. It'll have front-wheel drive. This one still
has rear-wheel drive, as a BMW should have. Buyers apparently don't care. The styling shows it too. It has a long nose and short overhang,
hinting at rear-wheel drive. You can discuss how important front
or rear-wheel drive is for the modal driver. Car enthusiasts like myself
prefer the option for rear-wheel drive. This generation 1 Series was introduced in 2011. We expect it to be discharged this year
or early next year, so 2018/2019. There has always been a wide choice in engines,
from not-that-much horsepower up to nice 6-cylinder engines
with a maximum of 335 hp. Those 6-cylinder engines, the M135i and M140i,
are beyond the scope of this video. Of course, the general points
are applicable to these cars as well. There still is a wide range
in gasoline and diesel engines. You get to choose from an automatic or manual
transmission, all-wheel drive or rear-wheel drive.
ENGINES
gasoline, diesel The looks of this generation
1 Series was controversial. The headlights are pronounced.
Not everyone thinks they're pretty. This is why BMW did a rigorous facelift
rather early in the lifecycle, in 2015. It got different headlights and taillights. The other changes are less obvious,
but it made the car look different. Over 800 1 Series are for sale
on AutoTrack. It's a popular car. It's not the cheapest choice in its class, though. Prices range from 10,000 to 60,000 euros. 60,000 euros buys you a new or almost-new M140i. PRICES
minimum, maximum The rivals. If you want rear-wheel drive:
this is the only hatchback with rear-wheel drive. Only at BMW, of course. A 2 Series coupe convertible
has a different body on the same platform. Or a 3 Series. Mercedes starts
at the C-Class with rear-wheel drive. Alfa Romeo starts at the Giulia;
the Giulietta has front-wheel drive. Looking at hatchback rivals…
The Audi A3, Mercedes A-Class, and Volvo V40
are the most important rivals in the Netherlands. Maybe you can include the Volkswagen Golf as well. The 1 Series is well-built. There are
no major complaints for this generation. There are a number of things to
watch out for with the body and interior. Interesting is corrosion on the seat frames. Mainly the first model years. This is cosmetic,
but it can rust through when left untreated. I have yet to see it happen, but it's something
to look at and maybe do some work. A 1 Series is liable to leaks. The vent openings… Leaves can clog things up
at the windshield wipers and water gets in. The left door can leak as well. Water can get through the foil. The foil
comes loose and the interior gets moist. You'll only notice when it starts smelling moldy. Another thing is rear-wheel drive.
It has its advantages. The longitudinal engine
makes for a big turning angle. The wheels can turn left and right a long way. It has a short turning radius and it's easy to park.
There's also a disadvantage: a drive shaft goes
all the way to the rear, through the interior. It's not the most roomy interior in its class. On the other hand, you don't
buy these cars for the room. It may not be a problem,
but it's something to keep in mind. The suspension. The tires, for example. Especially the faster versions… This is a rear-wheel drive car,
so the rear tires wear as well as the front tires.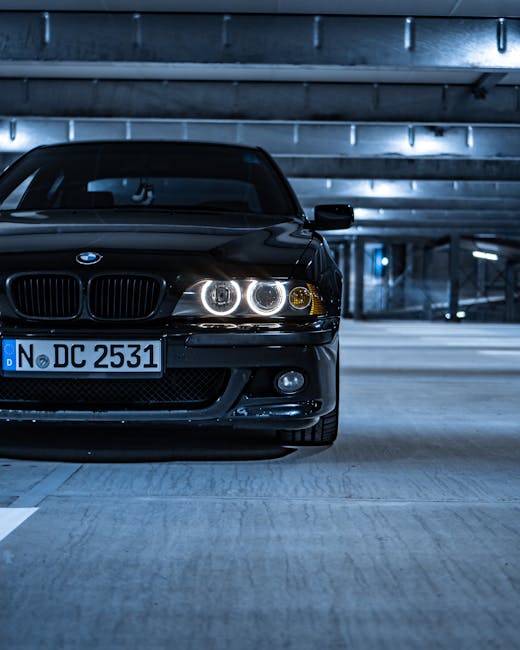 They wear faster under a front-wheel drive car. The front wheels of a modern car
work harder when braking and steering. Check for uneven wear or strange things. These cars need decent tires. They often have run-flat tires
because there's no spare tire. When you have a puncture with a run-flat tire,
you can still drive a short distance. Check what tires have been installed. There are whole discussions about which is better. That's for you to decide. The adaptive suspension can give an error. This is often caused by a loose plug. That's easy to fix. Power steering can stop working. That's annoying. Fortunately,
it doesn't happen often. There are a number of things to
watch out for with the powertrain. The gasoline engines have direct injection. These engines are prone to dirty inlets. The exhaust tips will go black with soot. The car can loose power, among other things. The intake manifold may need cleaning
with walnut shells or special liquids. The N47 diesel engine has a timing chain. BMW has been using it since 2009. It can stretch. This causes all kinds of problems. The engine was used until mid 2015.
You can't easily replace the chain.
It's at the rear of the engine. You'll hear a rattling sound from
the rear of the engine on a cold start. You can hear it best when sitting
next to the car at the windshield. The car may have an irregular idle as well.
The problem is worse then. The chain can break. This can cause a lot of
engine damage, so it's something to watch out for. There's only one more engine thing to watch out for. If you studied the engine list…
You probably didn't care.
You see a leap between the 118i and 120i or 116i. The later 118i has 134 hp
of what used to be 168 hp. That's a big difference. Check what type of engine the car has. The automatic transmission
is also something to watch out for. A general point in these videos:
manufacturers say you don't need to flush it. However, it can help high-mileage cars
to prevent or solve problems. If you hear a whining sound from
the automatic transmission, mainly in reverse, the transmission is dying. The only solution is a new transmission. Fortunately it's rare.
They're rather bullet-proof, but still. When you put it in reverse during
a test drive and it makes a strange sound, you know what could be wrong
or why that car is so cheap. We found this car at Breeman,
a BMW dealer in Rotterdam. It's a pretty Shadow Edition with an M Package. It still has 24 months of BMW Premium Selection
warranty, so you can drive it without worries. THIS CAR If you're looking for a second-hand car and want
our help, or if your company has a nice car for sale of which we may shoot a video,
please send an e-mail to [email protected] Subtitles – Maru's Text Support