The new Cadillac XT5 is arguably the best-looking and most misunderstood American luxury SUV in its price range and would surely be the best-selling American SUV if it weren't for the fact that its main competition is (I love to Drive theme song) Hello, darling. I'm so happy to have you here in the channel Hello, my love. Thank you for inviting me again Where would you like to start about XT5? First thing I would like to know is which is the competition for this baby The main competition and main problem Cadillac XT5 has is called Cadillac Escalade because I know that the latter is another segment, I know is more expensive, I know is much bigger but then again, it is also selling very well So would you say Escalade is more appealing than this van? Yes, however XT5 is big, it's robust, it's imposing and it has all the hallmarks of an American luxury SUV and I love it because it includes not only the luxury and the premium features but also the power that we all love so much Aren't they very different? Yes they are, in fact XT5 is more in the segment of Audi Q5, or BMW X3, or Mercedez Benz GLC or even Volvo XC60 which I also like very much So why should I buy one of these and not Mercedes, Audi? There is a big difference between German luxury and American luxury.
German luxury is a bit more sober in its lines not so aggressive and sporty. And American luxury, as you can see, carbon fibre inserts in the steering wheel and in the glove compartment, also on the sides of the doors, everything is upholstered in leather and has the General Motors infotainment system. There's Andriod Auto, Apple Car Play, navigation adjustments and various other things. But what I like most is that it has OnStar and the MyCadillac system What is OnStar for? OnStar works for several things () You have a Wi-Fi HotSpot and can connect up to 7 devices on board your Cadillac within a 15 metres radius and I believe it even has an unlimited data plan which I believe costs the modest amount of $600 MXN which I think is pretty good. Also, OnStar helps you locate your vehicle in case it gets stolen you call the OnStar centre from your mobile, make the report and then via GPS and stuff they locate it and share it with police and they recover the vehicle for you, you can't go looking for it One more thing I like about OnStar and I think it's the coolest thing of all is that in the event of a collision or accident the vehicle detects through sensors that the airbags are deployed, notifies the OnStar service centre where there are 24/7 advisors, track the location of your Cadillac XT5 via GPS and call me on my phone? What if I lost it in the accident? No, they don't call you on your phone.They call you in the vehicle, if you don't answer maybe because you are unconscious, emergency and assistance services are immediately dispatched to your location It is a system that has saved countless lives.
In addition, there is assistance on the road. You press this blue button and initiate the call to the OnStar centre for any assistance, or if you're going on a road trip You can call them and ask them, hey OnStar how's my car? And they'll tell you if it's out of oil or if it's okay or if it needs service if you have an emergency you can press the red SOS button right here. No, no. Call ended (nervous laughing) And is that it? (laughter) No, in addition to that, if you see an accident or something wrong on the road you can call OnStar, notify them and they tell whoever is required to go and help. I mean, it's super cool. Now I ask to you, do you find these features enough to buy a Cadillac rather than a German premium I don't think so, because one very important thing I know is that German cars are very fast runners and reliable Yes, they are and I don't know about this one American premium vehicles have the nice feature that they like raw muscle power, robust cars they have a legendary reputation, especially General Motors for making cars like the Corvette or Camaro (phone ringing) Yes, hello? Emergency service.
We received a call from your vehicle and I want to check that everything is OK Yes, everything is fine. Sorry, we pressed the button by mistake Don't worry, fortunately everything is fine. Thank you for receiving my call Okay. Thank you What do you think? I called by mistake and they called us back You ended the call before… Yes, it didn't even got through, and if we hadn't answered, they would have send someone Going back to what we were talking about, what if I told you that American cars also have power? I would have to prove it There is a button here that says Mode. Let's set it to sport mode. Full throttle, my love (engine revving) You are not gong FULL throttle Go for it, come on! (engine revving) (excitement laughs) 140-150-160. That's it. A lot of control. Is that enough power for you, or do you want more? For me, this is amazing Now, talking about that, it is a very safe truck Yes, I just remembered, the steering wheel vibrates when I want to change lanes and it wont let me change because I am not using the indicators Exactly.
Because it has lane departure warning and assistance activated. Release the steering wheel Let it go, don't touch it But… Leave it alone But there's a car… Leave it, don't touch it. See? it's moving alone. Very smooth adjustments. It is not automatic pilot if you take your hands off the steering wheel for more than 1-2 minutes an alert will pop up telling you to put them back In addition, there is front collision sensor, warning and mitigation and Adaptive Cruise Control there is a lorry ahead, it will detect it by itself and will automatically reduce the speed of the vehicle to the speed of the lorry But, should I keep my foot on the accelerator? You stay normal.
Take your foot off the accelerator if you are not accelerating. This is Cruise Control doing its job and here it has already reduced the speed, it has not reached 110. It is automatically reducing the speed to that of the lorry Indicator for overtaking, change lanes when you can. Take your foot off the accelerator, and when it detects the road is clear it will accelerate by itself. Your foot is off the accelerator. If the vehicle in front of you were to brake suddenly an alert appears on the heads up display. What are you seeing? Tell us what's there? a projection indicating the speed at which I'm going, the rpm lane preservation and all that sort of thing. Another thing that's unique to premium and luxury cars, is that the screen is a touchscreen but here we have a joystick knob that moves from one side to the other for on-screen navigation and also has several shortcuts such as Home and Back to get to the Menu There are three-zone ACs: 2 front, the vents here have their own control for both fan intensity and temperature i.e.
It is a 3-zone system. There are plenty USB. Two in here, two in the back and a wireless charger Push button ignition, I like that you have manual mode here. Pull the lever down, now you can accelerate and and make gear changes with the paddles back here. I make this noise because I want you to hear that they are metallic with the right palette you make upward changes. There you are in 6th gear. The lower you go, the more the engine revs up This allows you a truly sporty drive while getting the most power and torque from the engine has air bags, ultra-high-strength reinforced steel frames.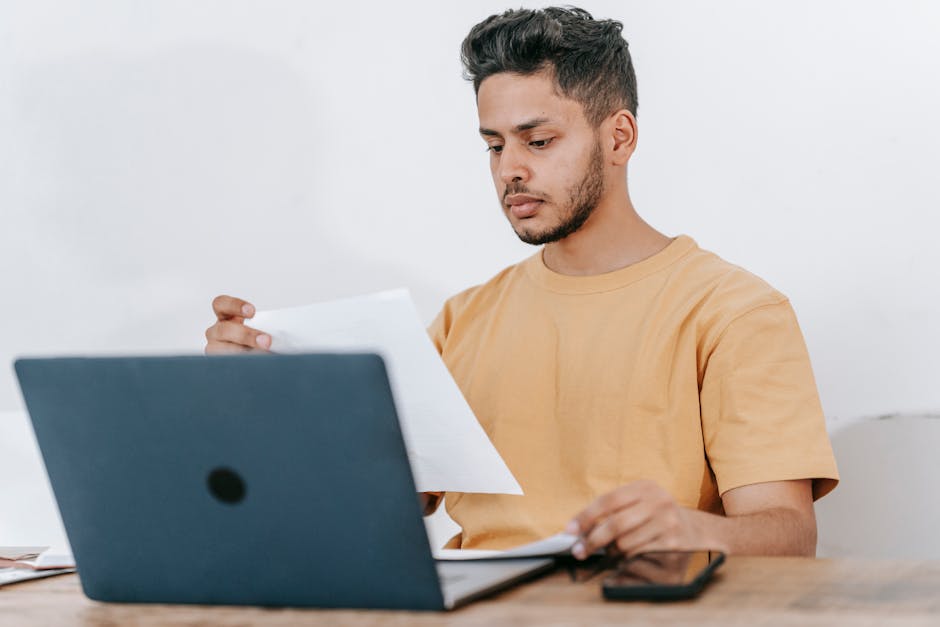 Very powerful engine, Bose performance series sound of 14 speakers. Panoramic roof that is gigantic. The boot can be opened with the foot. Reverse sensors and cameras 360º camera and a driving mode that I love: All Terrain Mode. You can see what you can monitor with this screen Speed up a bit and it tells you the inclination, how hard you are working the differentials. There is 4WD mode And it doesn't end there. Here in the rear view mirror we have a camera and you can use the normal mirror or the camera in addition to that, it has a parking assistant. It parks itself, and the best thing for me is that as it is an American vehicle in case you need spare parts, they can bring them from the USA, you don't have to wait for them to come from Europe or Germany.
They can get here faster I don't like leather seats because of the weather we have in Sinaloa but this van has cooling in the seats and already with that feature I have no objection to take one of these The seats are all in fine, top-quality leather. Space is generous, the seats fold 60-40° with levers in the boot There is cross-traffic sensor and alert, blind spot. Very stable at high speed, lots of control Another detail is that when you put on the safety belt. You noticed it too, didn't you? Yes, it happened the second time I felt trapped! Anyway, Cadillac calls the suspension Continuous Damping Control or Real Time Damping Suspension What does that mean? means the shock absorber has valves and sensors that, depending on what it detects on the road or the speed you are driving at or the braking you need to do, will adjust the firmness of the shock absorber to make it firmer and safer at high speed or when you need it most, or to make it more comfortable and smoother at low speeds or in the city.
Actually, accelerate and then break heavily Go for it, and right here downhill, break whenever you feel like it Do you feel the weight shift forward and then settle? That's the continuous damping contol that distributes the vehicle's load among the 4 shock absorbers to give the car a better grip on the 4 wheels Well, if you like it so much, I say you do the 0-100 acceleration test, what do you think? Let's do it, but before that, let's go to the Q&A section I raised the seat height, so make sure to adjust it Don't worry, darling.
That can be fixed with the position memory. In fact, if you had moved the position of the seat the steering wheel, and the mirrors, if I press the number 1 here, it will readjust the position of everything seats, mirrors, steering wheel, absolutely everything Q&A section. What do people say? Shiroc C: Where does it excel against its competitors? Greetings, Gonzalo The first thing is that it is an American vehicle made in the USA and the parts come from there and you don't have to wait for them to arrive from Europe, you don't have to pay in euros. In addition to having a turbo engine is also a naturally aspirated 6-cylinder, which means that the power is instantaneous Besides, the brand doesn't say so but I suspect it, these are meant to be bulletproof fabs MT: size and space compared to its premium competition its premium competition is Audi Q5, BMW X3, Mercedes Benz GLC, or Volvo XC60.
Just looking at it from the outside it looks taller and I'll be able to use it off-road. It's not a 4WD vehicle but it will still allow you to drive on bad roads with greater security. In addition, the interior is large, wide and robust. If you see that above my head there's plenty of space there can still be more, the seat goes up and down a lot… I feel like I'm already going with the dashboard on my neck Raúl Hernández: What are the differences with the Chevy/GM model that make it a luxury model? The engine. It's a V6. The active safety features, lane keeping, braking and semi-autonomous parking Auto Start-Stop system, 360° camera, head-up display, adaptive cruise control, premium infotainment centre 3-zone AC, rear-view mirror camera, continuous damping control suspension. There are lots of differences What else, darling? That's it Fantastic Now it's time for the 0-100 test and the price That too Sport Mode.
Ac off 3,2,1. Accelerating There's the torque. Good thrust, it goes all the way to the red line. Nah, at about 6500 it shifts 120-130-140-150-160-170-180 and we brake It's amazing Can you feel it? It goes all the way down, instead of leaning to the front. That is the suspension. It's impressive Tell us the price and features.
Offers are subject to change at any time so consult your nearest dealer Defence warranty 3 years or 60,000 kilometres, whichever comes first Corrosion perforation warranty, 5 years or 100K km, whichever comes first Very few brands give you that, if any 5 maintenance services free of charge for 3 years or 60K km Right. That includes mandatory services and preventive services if desired Plus, 60K Club Premiere Points That's right, so you can exchange them for Aeromexico tickets in Club Premiere or anything else within this program OnStar 3 months and 3GB Wi-Fi 4G, and with a 35% down payment you can pay 0-18 months interest free one year insurance included with GM financial and now let's talk about the price Hit me costs only $1,198,400 MXN, which are approximately $58,000 USD at today's exchange rate may change without notice, please consult your nearest dealer. If you ask me, it's worth every penny However, some people may like European or Japanese luxury and that is also okay .