Hey crew. I've got the key to that 23… don't mind the mangled hand. It's from all the manual labor I've been doing 'cause I'm so tough. 23 Acura Integra. We are gonna take it for a drive, but first let's check out how it looks on the inside and outside. Up front. We see Acura's Pentagon grille flowing out from that Acura badge. We've got a black insert for the grille and for the lower air dam sending cool air into that intercooler. This one is painted in Platinum Pearl effect. See that metallic flake on the paint surface. There are standard LED headlights and LED DRLs. Integra is embossed there just below the headlight, that's cool. Functional corner vents are here sending cool air to the brakes and tires. In profile, the A-Spec model gets a set of 18" dark gray painted wheels and it could be the color, could be the design, either way it doesn't do anything for me.
They're wrapped in Continental ProContact 235 section front and rear tires. There's an A-Spec badge here. Body color matching door mirrors. Get a sharp character crease up to that Liftback design. And stepping back to look at the profile, the Integra's very subtle slope to the roof line gives it a coupe-esque design with a chunkier rear end. At the back is a pair of LED taillights and you get a body color matching lip spoiler as standard. This one has the Black package so it's blacked out, along with the lower diffuser working around two chrome exhaust finishers. All told, the Integra design is definitely more handsome and mature then the Civic SI upon which it's based. I just wouldn't go so far as call it sexy. Let's look at the interior though. Opening up and looking inside at this red leatherette interior. On the doors: hard plastic up high, in the middle and down low. You have this patch of leatherette here, padded armrest. Getting inside, taller folks wanna watch their heads for the sloped roof line, but it's not too bad.
Behind my own seat at 6 feet tall, I've got plenty of knee room. I like that the back of the seat is in leatherette. Foot pockets are big to slide my feet under. The floor's a little high so my knees are pitched up in an angle, but the real issue is head room. Here I am at 6 feet tall, my head is pressed against the roof. Neck is forward, so I can't get back to those headrest, and even if I slide forward, it still doesn't really remedy the situation. So, taller folks, not gonna find room in the back.
Furthermore, no air vents, just like the Civic SI. In a luxury vehicle. That's kind of odd. Two USB ports though. If I can't fit in the side seats, I'm not gonna fit in the middle seat. If there isn't a passenger there, you do have an armrest that comes down, padded with two cup holders. Just not really in love with the back of the Integra.
Let's look at the front. Let's hear that door close noise. Uh, not the most solid thud. Moving to the hatchback, which you can only open manually. We find a big distinction for the Integra compared to rivals because not only do we have segment leading 24 cubic feet of space, but this Liftback design gives us a nice big opening for easier cargo loading. There is a high lip here to get your cargo in. Fortunately, you can expand your cargo space by folding those rear seats 60/40. Moving to the front now. We find some attractive sport bucket seats with suede inserts, they're heated up here. 12-way power adjustments for the driver. 4-way for the front passenger. You get a power opening sunroof. With the three pedal set up, it means we have both the A-Spec and Tech packages. Get this aluminum A-Spec tread plate. The front doors have injection molding up high. Otherwise, the materials on the door are the same as the second row. One-touch up-down windows in the front too. Power adjusting, not power folding door mirrors. There's an ELS Studio 3D 16-speaker sound system, fantastic system.
Two position memory for the front seats. Moving inside. Get a little animation on the 10.2" digital instrument cluster. You get a head-up display with the Tech package. 9" touchscreen infotainment is an upgrade over the standard 7" display and it has Apple CarPlay and Android Auto, both of which are wireless with the 9" display. They're wired with the 7" display. Though the colors and graphics of the standard screen aren't amazing, the layout is intuitive and it's responsive. There's a physical Home, Back, volume knob and tuner selection as well. Then you get this meshed insert for the air vents that's taken straight out of the Civic SI except it stops here. Doesn't continue all across the passenger side. Instead, you get this knurled finished trim piece that looks okay, but feels kind of cheap. There are knurled dials for your climate control settings. Wireless smartphone charging pad with the Tech pack. USB-A and C port and a DC outlet. Tons of gloss black here.
The placement is poor because you're touching this all the time. Your keys are scraping against it. It's gonna smudge and scratch and collect dust really easily. The 6-speed manual looks and feels great in the hands with aluminum topping and then leather wrapping and leather shift boot with red contrast stitching. Drive mode selection's here. Your e-brake, your Brake Hold. Large opening for two cup holders. In the console there's deep storage, on top it's padded. For the driver, we get a leather-wrapped steering wheel that's an ideal diameter and thickness. Feels great in the hands with the red contrast stitching. Visibility in this cabin is good. There is a blind spot at that back pillar, but those little windows do help and you have standard blind spot monitoring with rear cross traffic. The biggest upgrade to this cabin versus the Civic SI it's gonna be the seats and the Liftback design for practicality. Let's see how the Integra drives now. All right, let's fire it up. Now, every time you start the car, you could sit through the entire welcome animation on the infotainment, but if you need to get somewhere quickly, and you wanna show that backup camera immediately, just go into Reverse and it stops the whole sequence so you can see the pretty high resolution camera.
I love this super wide view. It's perfect for backing into parking spaces when you've got someone to your left and right. You can see around them. Then we have a more traditional backup view. Trajectory lines, and an overhead view as well. Drive mode: We're gonna begin in, just go back to Neutral so I can show it on the infotainment. We're gonna be in Normal, just Normal to start things off. Release the e-brake here. Over and down for Reverse and let's scoot.
As usual, we'll begin with a turning radius test. See how the Integra does. Fully cranked. That's pretty good. Not amazing among compact vehicles. Let's listen to that turn signal sound. It's like a very small animal knocking on your door. And what about the world-famous horn test? Hey, not too shabby. That's a horn that wants you to hear it. Now let's talk about the powertrain, but before I do, let's just get this out there. The Acura Integra is based on the same platform. Has the same engine, same transmission options as the Honda Civic SI. That's not really breaking with tradition here because when it was the Honda Integra before it was the Acura RSX, this vehicle was always just based on a Honda, just nicer. So we have the 1.5-Liter turbocharged 4-cylinder that makes 200 horsepower and 192 pound-feet of torque. It is connected to a 6-speed manual or a CVT transmission. You can only get the manual in this top A-Spec/Tech package trim. Otherwise, you're stuck with the CVT. Whichever you choose, it's sending power to the front wheels only.
Now, all the Integras competitors are offered with an all-wheel drive system so this kind of stands out, but this also stands out as being the only one with a hatchback, a Liftback design. If you do go with the manual, you not only get the standard MacPherson strut front suspension and multilink rear, you also get adaptive dampers. And that, you cannot get on a Civic SI and it does make a difference in terms of the ride quality, so we'll go over some bumps here. So the ride is still a bit bouncy, but those adaptive dampers do a superb job suppressing the imperfections in the road. And so it turns this vehicle with the extremely comfortable front seats and with those adaptive dampers into a much more amenable daily driver than the Civic SI.
And this gearbox is extremely easy to operate. The throws are short and very, uh, communicative as they engage each gear. Clutch pickup is easy to feel that engagement point. The throttle response here in Normal is very progressive. And the brake pedal feel is easy to modulate. But with that said, is the Integra quick to 60 miles per hour? Let's find out. So from the Sport drive mode and with my race box set up here to time us. I'm gonna try to get this as efficient and quick as possible. Build up the revs just a little bit. A little tire spin there. Two shifts and we're at 60 in 7.8 seconds. Definitely could have done that launch better without tire spin. We are on a slight uphill grade here. Car and Driver got the Integra to 60 in 7 seconds flat so you can see I'm eight tenths off of that, but that's about as quick as you can expect the Integra to get to 60: 7 seconds. And the biggest reason for that is what you might call rev hang.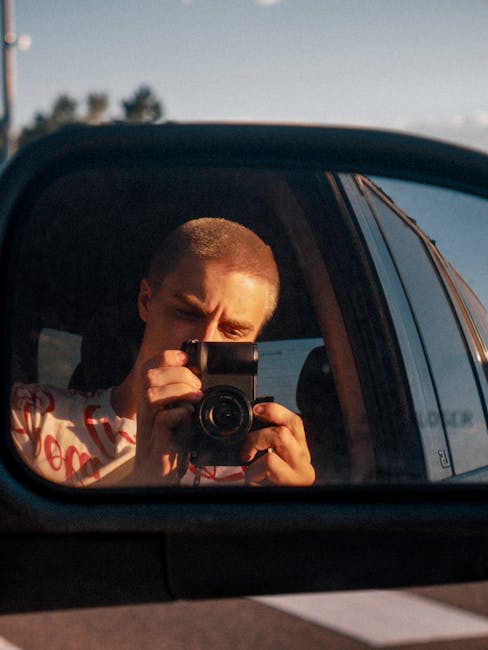 So, I'll go to third actually. From third, I'm gonna go quick to fourth and you saw what happened there on the tachometer. It just like pulled up the revs and they just slowly came back down as we engaged fourth gear. The transmission doesn't want to be rushed. It's like forcing you to just take a chill pill, slow on down. And so that means that the Integra is not gonna be the quickest 0-60 car. Doesn't mean it's not a great gearbox. It's just not the best off the line. We do have the RevMatch feature turned on. So if I wanted to go down a gear, I don't have to blip the throttle, it does that for me. But you can turn that off not easily I might add. You have to go into the system when you're fully stopped with the e-brake up to then turn that on and off.
Why is that not just a button you can toggle on and off so if you're just city driving, you can have it on, but if you want to have some fun, you can just turn off. Too many settings for that. If we're just chilling, cruising in the Integra. There's a fair amount of road noise for what Acura wants to be a luxury product on par with BMWs, Mercedes Benzes and Audis. I'm getting more wind and tire noise in this car than I would in the competitors. Still a comfortable ride, still cruises well. You don't have a droning exhaust. But the cabin isn't as well insulated.
Now for a braking test from around 60. I liked that. The pedal felt really resistant and confident as I pushed on it. The stopping distance wasn't ultra short, but it was very stable under that hard braking. So I feel like when we get into a performance environment, which is up next, the Integra is gonna hold its own. Let's hop over to it. But before we get into that, let's turn off RevMatch downshifting. As I said, you have to be fully stopped with e-brake engaged to illuminate the vehicle settings option. And then from here, we go into a driver assist setup, scroll all the way down, hit the RevMatch system. Turn it off. And now the system's off. We're gonna stay in this Sport drive mode where the suspension is firmest and we have a bit of extra weight to the steering, which is nicely balanced. And the immediacy of the turn in makes the Integra feel so light and tossable. Power up this hill isn't incredible.
Not surging, but it's good enough, especially above 3,500 RPM. The chassis is well tuned. The brakes on the downhill still have that nice bite and scrub speed well. I do retain the same complaint I had with the Civic SI in that the brake and throttle are a little far apart, so you have to bring your foot over a lot to blip the throttle on downshifts. But one thing I did praise in the Civic SI that I will gladly do so again here in the Integra is the helical limited slip differential in the front. So we're not wasting power to the inner wheel and instead, getting it to the ground.
And that's a huge difference here versus that Camry TRD I drove recently, and that was my big complaint. Where's the limited slip diff? And so, even though this is a front wheel drive platform, you can have a really good time behind the wheel. I would argue even better then you can in some of its front drive based all-wheel drive system competitors. Come on, a manual in this segment. Thank you, Acura. Know you will not win any drag races, but you will still have a huge smile on your face driving this Integra.
That's what this car brings to the segment and we should talk a little about this segment now. Before I do that, let's go into the Individual drive mode, which is unlocked in this top tier trim of the Integra. It gives you calibration for the steering feel, the suspension tuning, the throttle response, all that good stuff. The starting figure for this car is a very attractive, just under $32,000. But as I said, you have to go top trim if you want the manual gearbox so then you're looking at $36,700 or $800. This one as tested with the Platinum White paint job and the black exterior accents is $38,700. The fuel economy I did not yet mention.
Is 26 in the city, 36 on the highway and 30 combined. That is good for this segment. Vehicles you might consider: the 23 Audi A3 that starts at about 36 grand. That vehicle makes 201 horsepower, a whopping 1 horsepower more than this car, but it does get to 60 quicker in 6.2 seconds. The fuel economy is a little better at 32 combined and the cargo space is nowhere near as good, it's like 11 cubic feet. Then there's the BMW 228i Gran Coupe. That one is 36, like $36,600 to start. It makes 228 horsepower. It gets to 60 in 5.1 seconds, it's the quickest in the segment. The fuel economy is 28 combined and the cargo space is 15 cubic feet. Then we have the Mercedes-Benz CLA 250. That one's the most expensive at $39,200. It makes 221 horsepower. It gets to 60 in 5.6 seconds. The fuel economy is 28 combined and the cargo space I cannot remember. It's just not as good as this car. Things I think the Integra does well: the only one with a manual gearbox.
It's just another level of engagement that you have in this car that you don't have in the competitors. And the practicality, having the Liftback design gives you so many more options for cargo storage. It, it really matters in a vehicle of this size. Things it needs to improve upon: How about some rear air vents? Like seriously, the, the back seat doesn't have, apart from a couple USB port, it doesn't really have any niceties. Climate control would be amazing, but come on, just air vents at least would be, would be great and the, and the head room back there is not amazing. This styling isn't screaming luxury to me, it does look good for most angles, but it doesn't quite look as posh as some of its competitors. Available all-wheel drive, maybe with that CVT would be nice and cabin insulation just isn't on par with the vehicles I mentioned.
But actually, my biggest knock on the Integra it's not that it isn't as luxurious as its competitors, 'cause this is not a perfect segment. It's rather that the Honda Civic SI even exists. Because for $28,000, you get the same driving dynamics. The same engine, the same gear box, the same limited slip differential. All you're missing out on is Acura's flavor of design, these extra comfy seats and the Liftback design. That's it. So for those folks who aren't obsessed with the idea of a luxury compact/subcompact sedanish thing, you're probably gonna be satisfied with the Civic SI. And those folks who are more consumed with the idea of driving a thoroughbred luxury product, the Integra might not have enough luxury in it to satiate.
So it's an odd in-betweener, but it's here. And it means that in the luxury space or premium space, whatever you wanna call it. In that space, you can have Civic SI-like driving, which is very, very good, for less money than its main rivals. I hope you guys have enjoyed this POV drive review. If you did, please like, comment and share the video.
Subscribe to the channel, hit that bell to get notified and I'll see you next time. Captions by Nicosubs..